Council clients
We enable public clients to deliver projects that benefit the community with confidence. We know how to work well and communicate with public clients and key stakeholders to get the most out of your budgets having worked for one third of all the Boroughs in London.
In our experience, many public clients are frustrated by specific problems. Guaranteeing the quality of the design team, and architects, is often an issue since procurement of reliable and high quality consultants can be difficult. Once the process starts, a lack of communication or lack of clarity around the process can hamper the delivery - particularly when dealing with stakeholders. This sometimes leads to a lack of control, which we know is incredibly important.
In the realisation of the work, there is the risk of consultants providing designs that don't consider budget, durability or maintenance as key drivers for the proposals. You know when you see something and say "That looks expensive". Finally, the way projects are delivered is key to their success. Poor engagement, potentially missing key stakeholders, and a lack of social value can really let down a scheme.
Because we understand these concerns, we know how to work well with council clients. Having commissioned us, our clients find us a reliable, safe pair of hands. We have worked on 20 high streets across the capital, and had repeat work with Haringey, Islington, and Newham. We are on the Bloom Framework, Perfect Circle Framework, and Barking and Dagenham BeFirst DPS, highlighting our public credentials. We know that good communication makes things easier. You will be provided with clear communication and transparency, such as programme updates, schedules of deliverables, and stage milestones. Collaboration is at the heart of our practice, and we are a team player. We've worked in collaboration with nine other architectural practices since 2013.
These approaches mean that we focus on getting the most out of your budget. You will get more for your money, in terms of physical work and added social value. We have delivered projects in all three rounds of the GLA Outer London Fund, and two rounds of the GLA Good Growth Fund. We know how to listen to communities and engage with hard to reach groups. We think that the most successful designs are made by the people who will use them, and we work to empower these people to co-design the outcome. We're experts in delivering digital and physical engagement. Finally, we deliver social value through our process, by championing community wealth building, diversity and social sustainability. We are an SME, female-led business that operates locally to where we live and work.
We have a clear process called Deep Listening to be able to deliver these benefits to our public clients, and assist them in the delivery of these schemes.
Listening to stakeholders to learn about the challenges and strengths present that we can help them build on.


Celebrating cultural heritage and local character through inclusive initiatives to ensure a continued sense of ownership.


Building Social Value by creating participatory co-design and co-production that empowers and invests in a place.

This process has led to numerous satisfied clients, and great projects. If you're interested in beginning the process, get in touch with us via
office@officesandm.com
. We're open to having a conversation about your upcoming project.
Nag's Head Market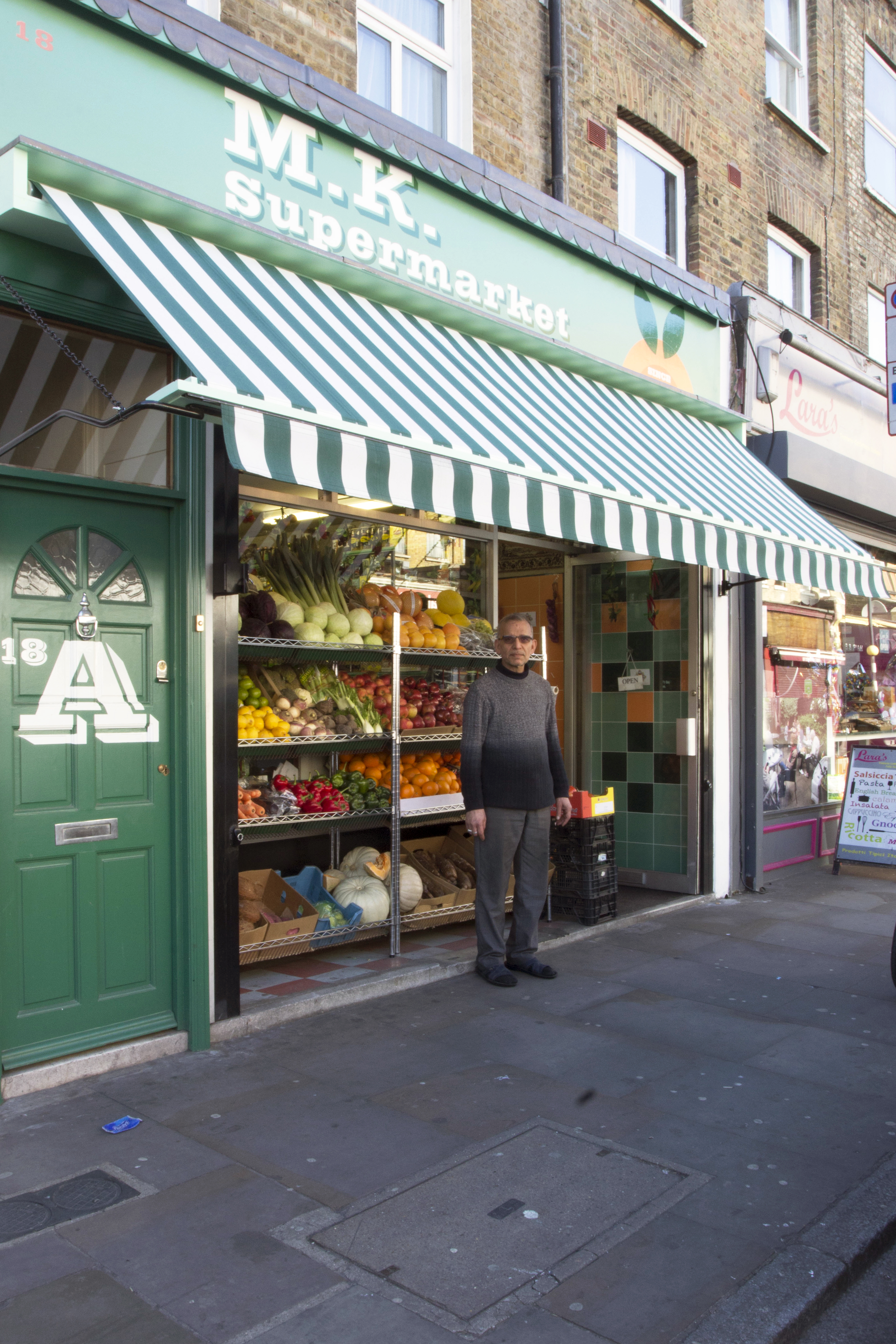 Finsbury Park Shops, for Islington Council
'Many thanks for developing such a good rapport with our local businesses. This has resulted in some excellent high street interventions.'
Michael Calderbank, Islington Council