Stratford Future

Stratford Future is a research document and webpage that explains to local residents, businesses, and stakeholders the large number of new buildings that are planned in Stratford.


Developed for Stratford Original Business Improvement District, this research is designed to form a full picture of what is planned to happen in the area, explained in a way that is easy to understand. The aim of the research is to enable local people to make informed decisions based on how Stratford might change over the coming years. The research document is a reflection of the planned and outline developments at the time of its publication in 2023 which will transform over time.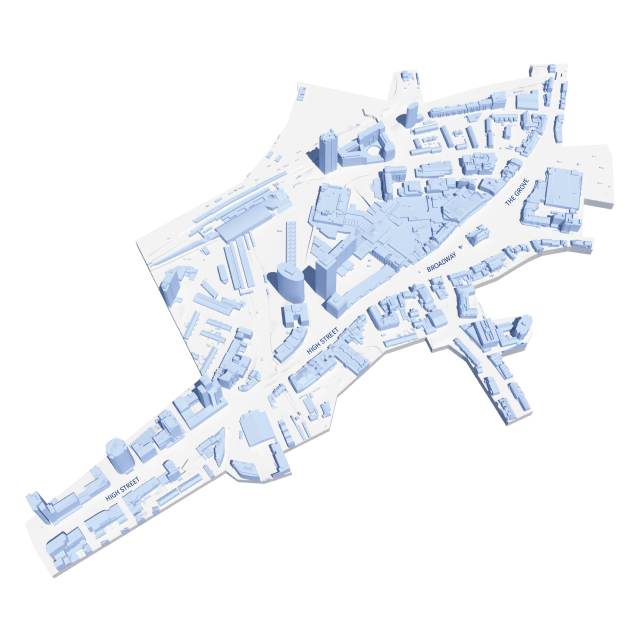 While Stratford has changed significantly over the last decades, this pace of change is not slowing down. Over the past few years, Stratford has seen an increase in proposed, pending, and approved developments in and around the town centre. In addition, a new Stratford Vision has been developed by Newham Council, and the Local Plan is undergoing revision, both of which identify sites for new development in Stratford. However, it is often unclear to the wider public how these different proposals relate to each other, and it is hard to understand their impact before they are built. This is where our research comes in.
'Office S&M Architects really responded to our brief and how to tailor the output to Stratford Original's communication principles, translating limitations into opportunities. I particularly appreciated their openness to discuss and iterate during our work together.'



Effie Kostopoulou, Placemaking Project Manager at Stratford Original Business Improvement District

Stratford Original BID engage and consult with many of these proposals. In addition, Stratford Original informs its business community about them to raise awareness and facilitate opportunities for engagement with these developments. In order to help explain the range of developments proposed, Stratford Original has commissioned a series of "urban visuals" to share with the business community what is currently proposed in Stratford.

Our first future view is looking up the High Street past Stratford High Street DLR station, and toward Broadway. Here we can see the large new population of students and visitors to hotels. Since there are over 3,000 new student rooms planned for Stratford, and 225,800 square meters of new educational space planned by universities and colleges, there will be significantly more students living and studying in the town centre.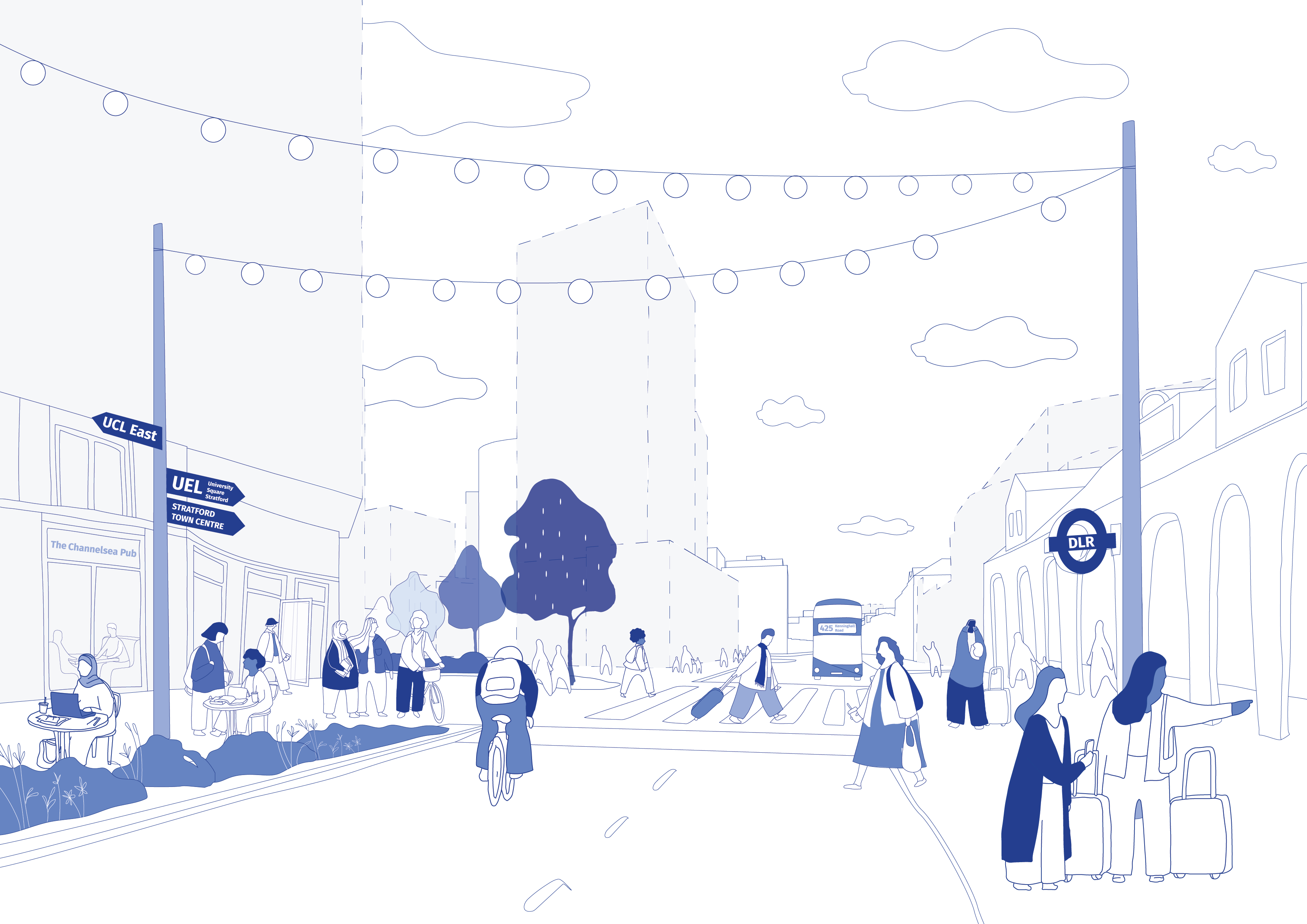 Team

Architect: Office S&M