The Bathroom for Every Body


Wellbeing is at the heart of our design, to create a bathroom that promotes health through innovative and practical means. Curved massaging tiles, warm circadian lighting, and air cleaning paint deliver wellbeing benefits, while the curved Geberit sanitaryware creates a welcoming space, that together help wake you up in the morning, and unwind after a long day.

In order to design this bathroom for every body, we worked in a collaborative manner within our office, to bring in as many different points of view as we could. We produced collaborative drawings, which we then discussed with design for wellbeing specialists Ekkist, in order to refine the proposals. Our final image has been produced by SLAB who we worked with to convey the detail and atmosphere of the final proposal – The Bathroom for Every Body.


We have used innovative approaches to wellbeing through the design and function of the space. The tiling is made of D-Tiles which are curved, creating a soft but durable space. Across the floor, these are raised, which massage the arches of your feet as you walk to the bath. These tiles are non-slip and easy to clean. Meanwhile a bench is formed from the tiles to take a rest on, or sit while bathing children. These tiles are heated by underfloor heating with hooks to dry towels, and create a massaging seat to sit on and ease any rheumatic aches and pains with this warmth. Finally, the versatility of these tiles create book rests for reading, storage space and plant pots. These features not only create a beautiful bathroom, but will make the lives of its occupants more comfortable and better.


Office S&M's design was praised "for its tactility, functional separation, and meticulous approach to designing-in well-being".


Jury comments published in Architecture Today
Overall, we have used a calming palette of functional colours, with contrast between the warm buttery yellow ceiling and the lilac tiled plinth. This contrast makes the space appear larger, by using the colour effect that complimentary colours visually push apart. This spaciousness is accentuated through the use of curved edges to the sides of the room, which mean our eyes do not see a corner, and therefore makes the room feel wider. At the same time, these curved edges are practical since they hide soil pipes and ventilation runs for the bathroom, and make the space easier to clean. This ensures the small bathroom feels generous, from the scale of the space through to the function of it.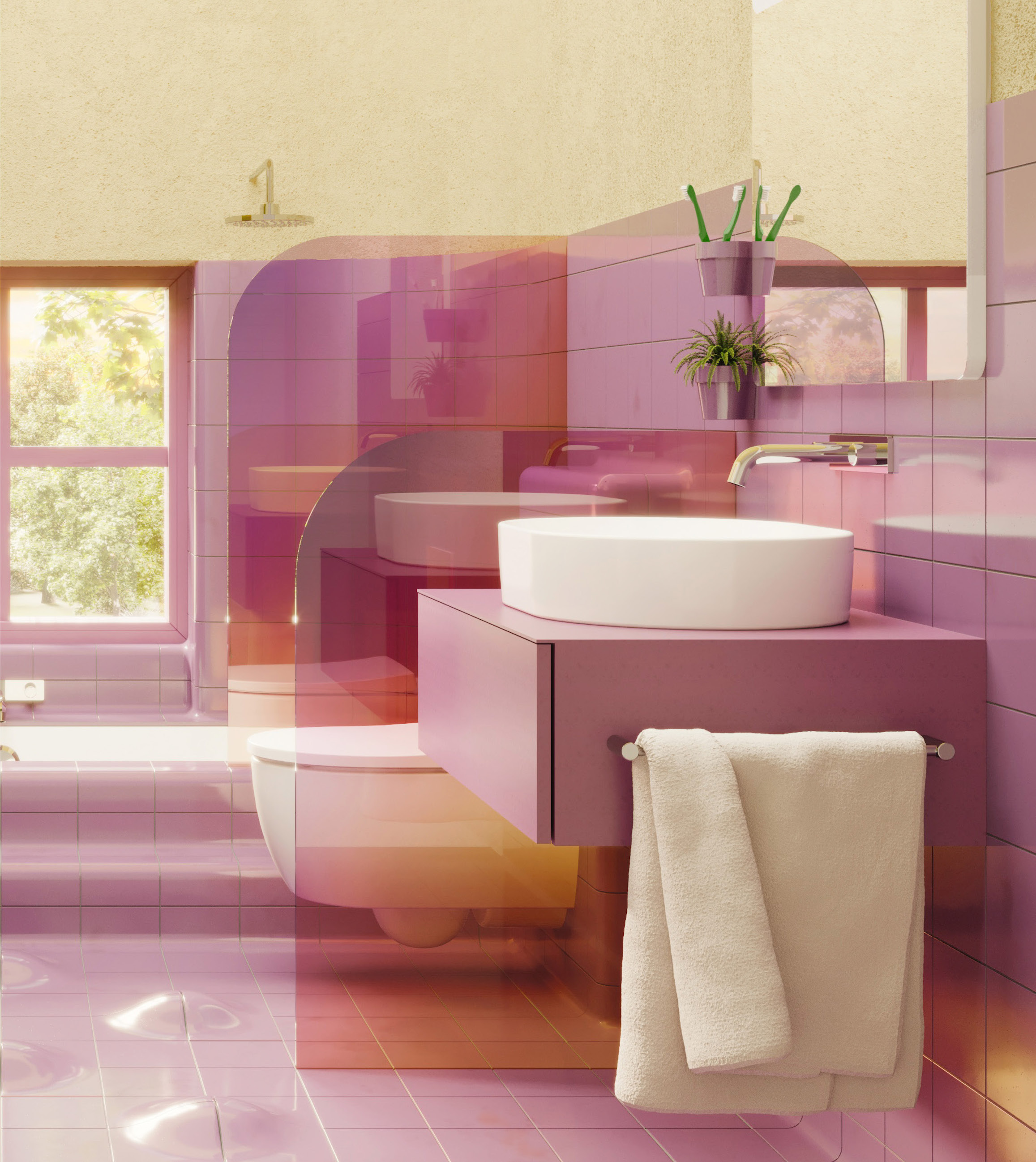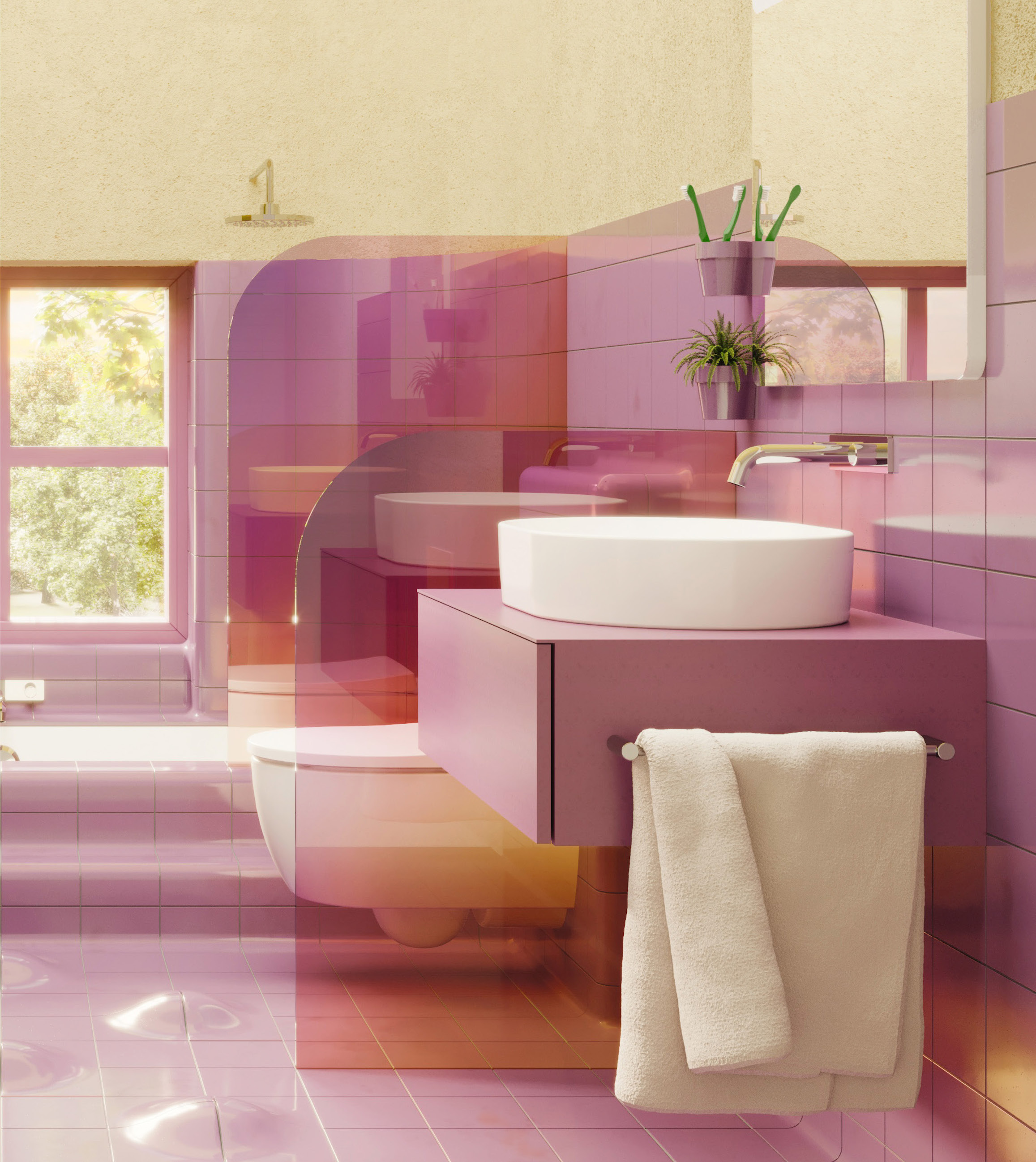 Detail
Location: Competition
Project: Bathroom for Every Body
Client: Geberit / Architecture Today
Team

Architect: Office S&M
Wellbeing Consultant:
Ekkist
Visualiser:
SLAB