Since Hamleys opened in 1760, twelve generations of children have visited the shop. Each generation returns with their own children, nieces and nephews to the finest toy shop in the world. Office S&M's design leads both adult and child to discover this tremendous lineage, which they are part of at Hamleys.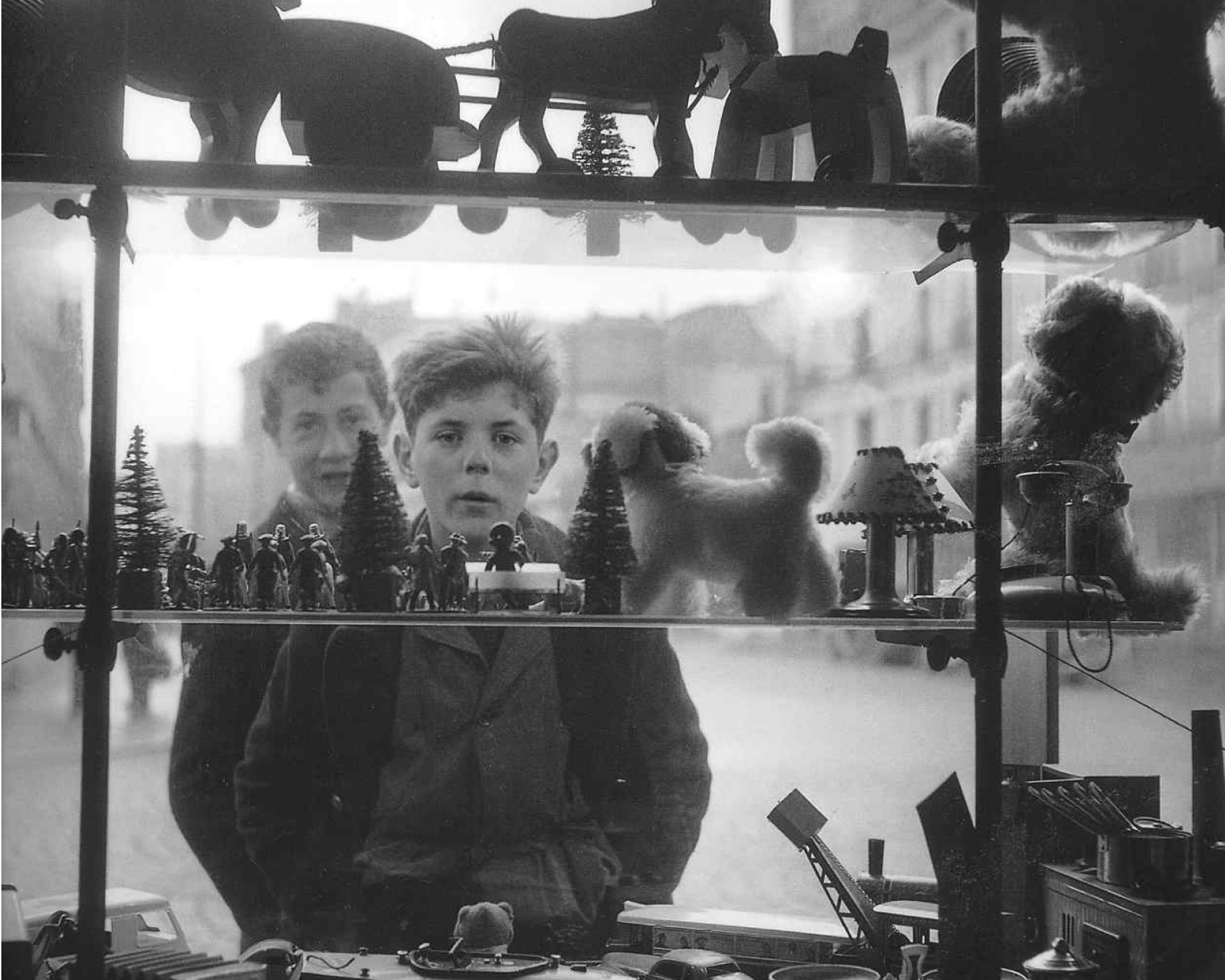 Winner - Special Commendation 'for creating a truly interactive window that speaks to the heart of the toy store.'


RIBA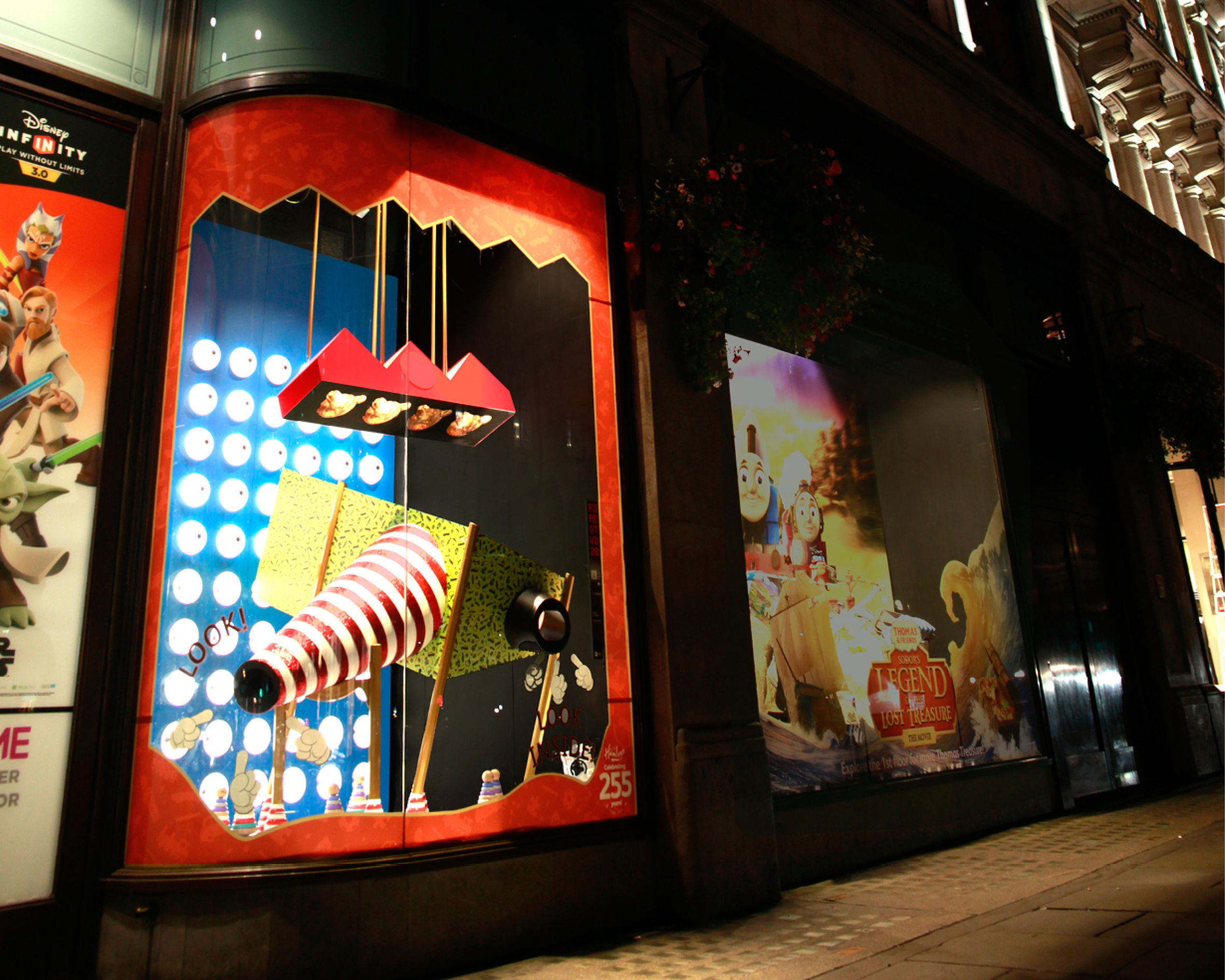 The display holds a series of optical illusions, where the magic can be seen by the child, while adults can only see the confusing mechanism behind the trick. Children can show adults the enchanted world they see, if the adult is brought down to child height again. At the same time, the child can only see the full picture by being raised up to their future height as an adult. In this way, both adult and child might realise that they are both part of the ongoing story of Hamleys which is passed from generation to generation.
To learn more about the services we provide to obtain the best outcomes for our public clients, click
here
.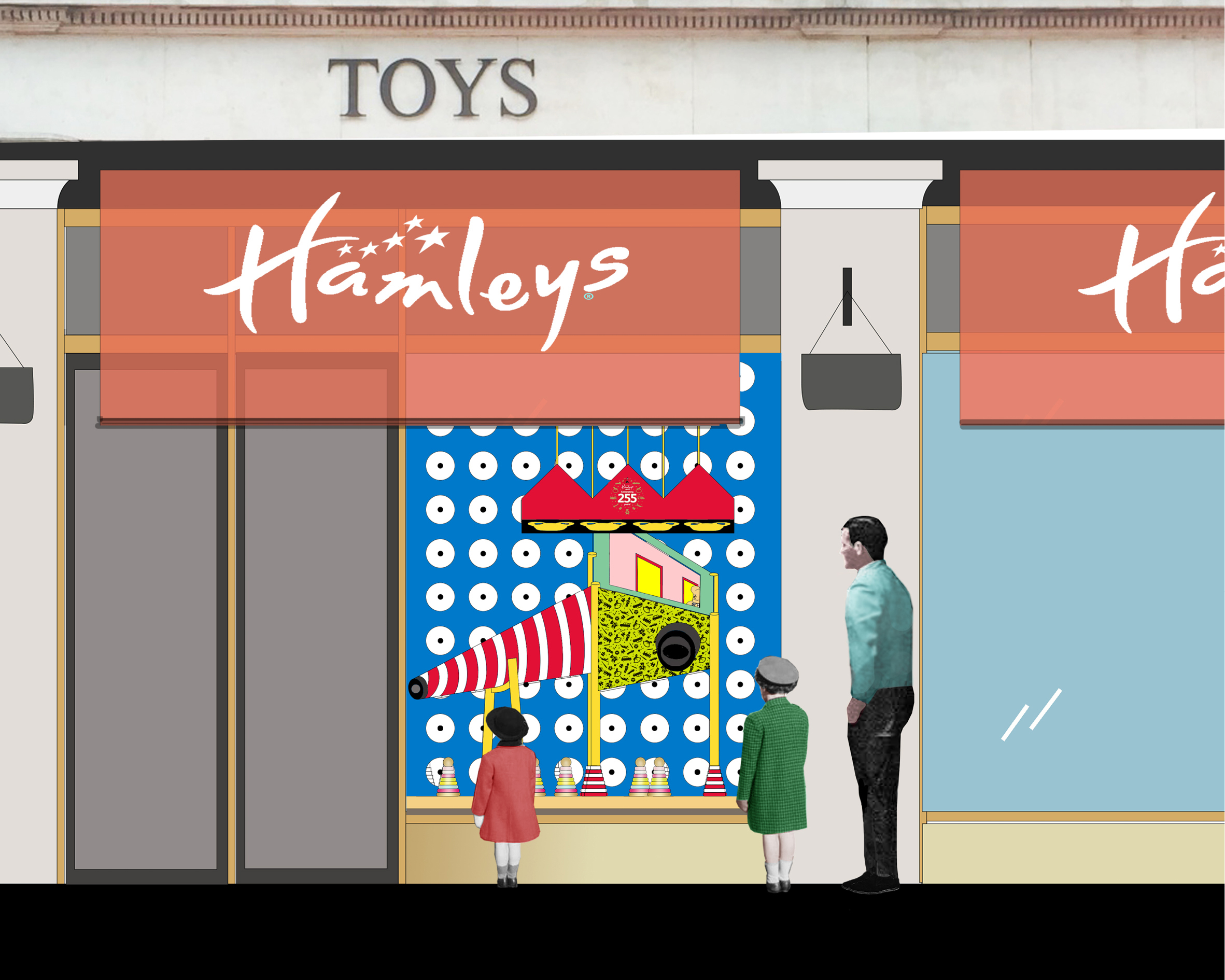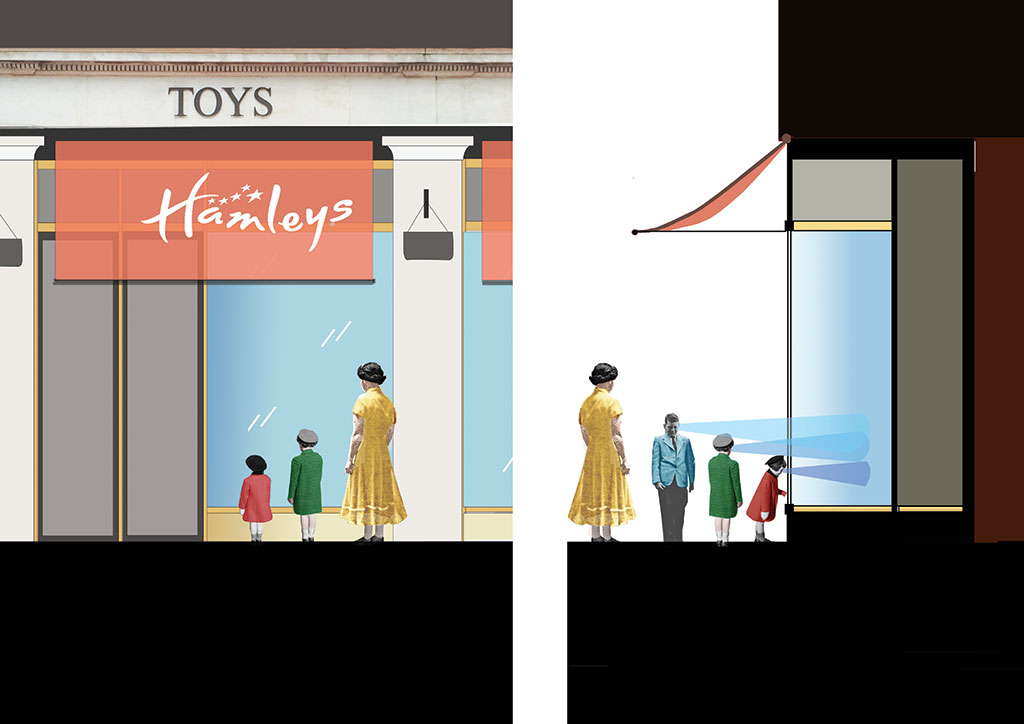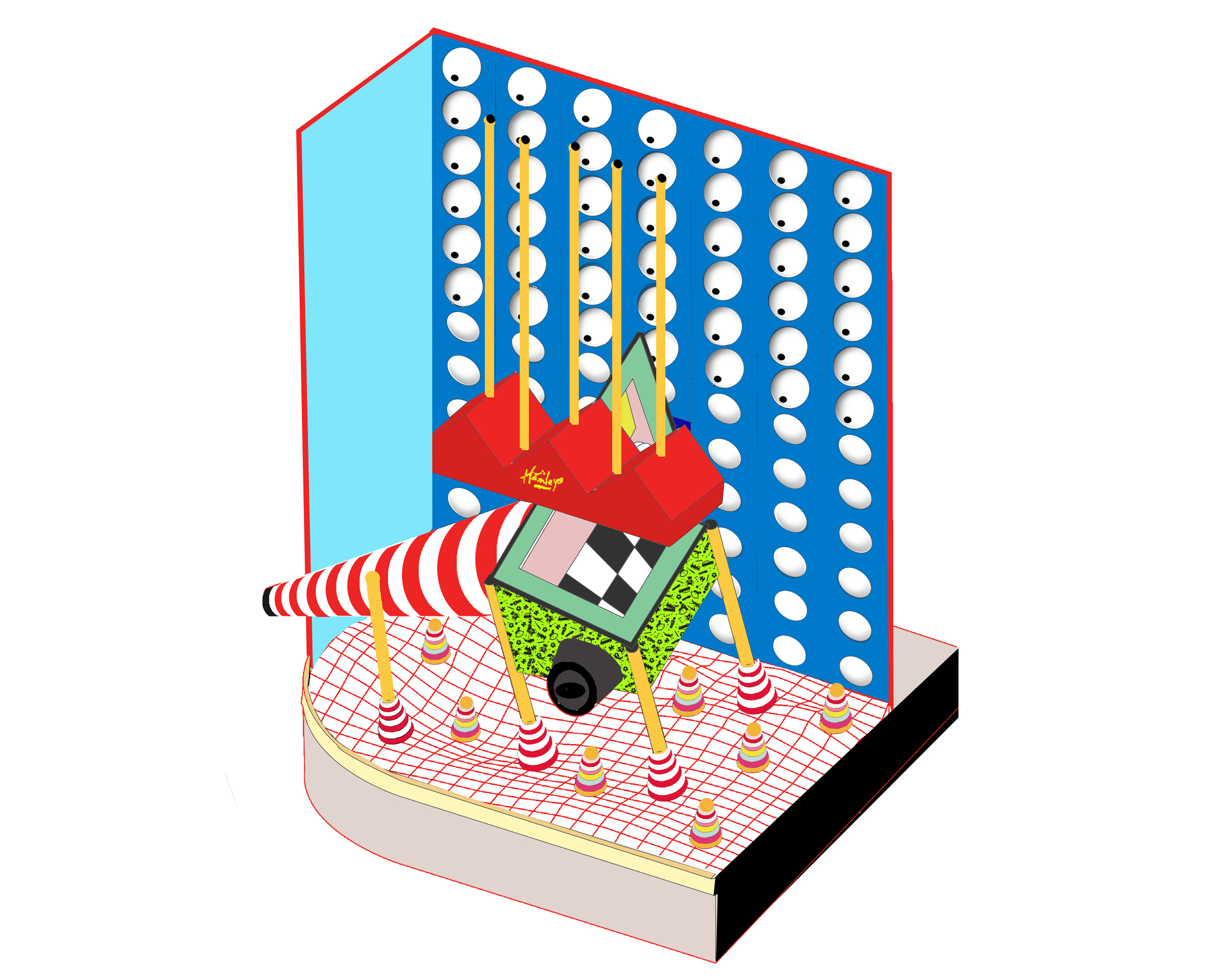 Detail
Location: Central London
Project: Window design for well known toy store
Client: Hamleys Toy Store
Completed: 2015


Team

Architect: Office S&M
Photography: David Parry
Fabrication: www.propability.com