Nag's Head Market

Markets are miniature high streets, and like high streets they are social spaces as well as places for shopping and eating. Having worked for six years on strategic renovations to Nag's Head Market, we've delivered careful interventions that create social value.

The market has occupied its current space on Seven Sisters Road since 1992 and was badly in need of an upgrade when we were introduced by Islington Council following our work on Finsbury Park Shopfronts. Over the course of seven approved planning applications, we have refreshed the market through tactical interventions. The revitalised space now features overhauled entrances on both sides of the market to assist with wayfinding, as well as a new 900m2 mezzanine floor that houses traders in a new food hall called The Upper Place.






Markets are complex. Nag's Head has 48 businesses, which are over 50% female owned. This diverse range of traders in turn support the diverse communities around the market, and each of these traders have different needs to understand.

Markets are made by their traders and shoppers. We engaged deeply with both to co-design improvements and this input led to tangible changes in the designs, from a different name, to new window locations.

The works have brought tangible benefits to the traders and the shoppers of the market, who have seen an investment and uplift in the space they use on a daily basis. Meanwhile some traders are paying lower rent now than they were before the work started, which is exhibited by the fact that traders have been here for 10, 20, and even 30 years.

'The redevelopment has been undertaken with the bold graphic flair and sensitive community consultation that Office S&M Architects are known for - injecting a new spark into this much beloved indoor street market that has operated in Holloway since 1975. Through the rebranding and strategic improvements to the facade and ground floor market space, the scheme manages to respectfully retain the original character of this market and its community.'


Nyima Murry, Curator for Open House 2023

Markets cater for local communities. Shoppers visit by foot or public transport, and come here weekly or even daily. Food has the ability to bring these communities together, and social value has been delivered through both sustaining the existing market, and new interventions. The new mezzanine hosts the Neighbourhood Kitchen which provides a low cost professional kitchen for local food start ups, meanwhile the pizzeria provides regular healthy food workshops for local schools. The Upper Place specifically employs local people with learning disabilities via Islington's iWork for Business scheme, while providing free meeting space for the Holloway Neighbourhood Group charity next door.
Through careful understanding and simple interventions, we have improved the market for traders and shoppers, while retaining the original character of the market for and with its community. To learn more about the services we provide to obtain the best outcomes for our local authority clients, click
here
.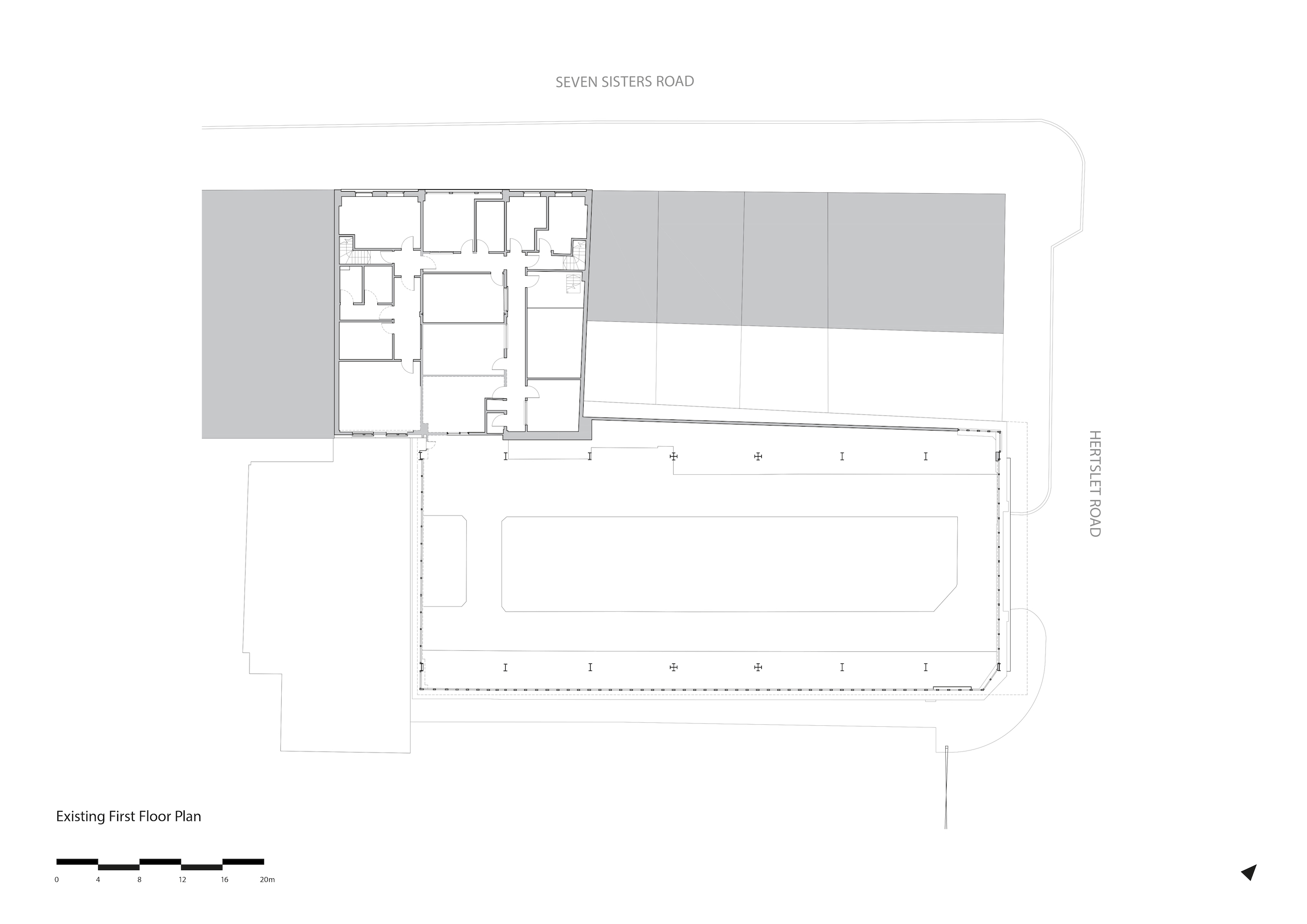 Detail

t

Location: Islington, London
Project: Renovation and extension of public market
Client: Nag's Head Market
Completed: 2023
Team:
Photography:
Jim Stephenson