XCK House

Office S&M were granted planning permission for a new build, family house on a corner site in Reading. The new two-storey, three bedroom house will replace an existing derelict bungalow, creating generous open plan spaces and a better connection between the house and the family's prize-winning garden.

The existing bungalow has been the family home for four generations. The garden, originally the pride and joy of the client's grandfather, has always been an important feature of the house, winning many prizes over the years and becoming a landmark for the local community.


Taking inspiration from 18th century English gardens, solid block walls are used to frame and carve into the existing garden landscape, forming a ground floor plinth to support the bedrooms above. The walls push out into the landscape, framing different parts of the garden. Rubble from the demolished bungalow will be recycled to form parts of the new landscape forming a connection between the new home and its past.


The existing bungalow was once locally known as the 'blue house' due to its recognizable blue rendered walls painted and maintained by the client's grandfather. The new family home will also be painted in blue slatted timber cladding, restoring the house to its original colour.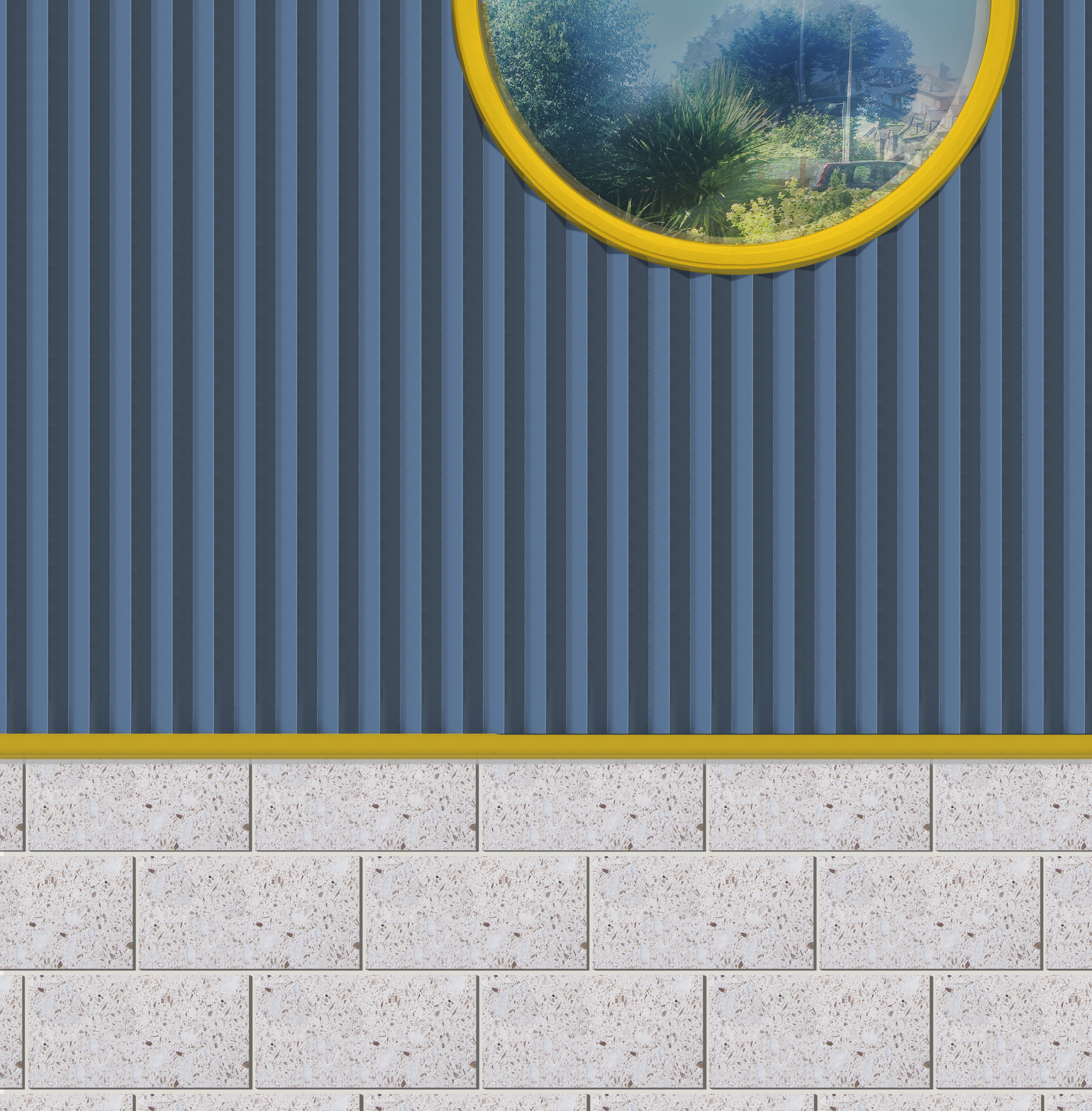 'Office S&M have been brilliant. The attention to detail in every drawing is sublime and the presentation of design concepts make it very easy to picture. The planning application they put together was outstanding. It was very comprehensive and given the 'different' aesthetic of the proposed building, answered all the questions the planners were likely to ask before they got a chance to ask them. I can thoroughly recommend them''


Client

The proposed contrasting materials are intended to reflect the rich diversity of materials and craft from the local area. On top of an exposed horizontal block work garden wall, sit the living spaces, built out of light weight timber framework and vertical slatted timber cladding. Following similar banding lines and material patterns the proposal highlights the changing levels of the sloping landscape.
Inside the ground floor plinth are a spacious kitchen and dining space, play room and a large workshop. The workshop at the front of the house allows space for the clients to pursue their passion for restoring old cars. Internal windows provide peepholes for the children to observe and learn about the process of dismantling and rebuilding these machines.
A central double height space provides views across the plan and a vertical play space, with a climbing wall and hanging nets for the children to enjoy. Rising up from the plinth are three bedrooms and a family bathroom, each with views of a different part of the garden.
To read in more detail about how we transform the homes of our residential clients, please click
here
.
Detail

Location: Reading
Project: Planning Permission for a new build, family home
Client: Private
Completed: 2018