Chipstead Way

Located on an infill site in Croydon, we have gained planning consent for 8 new build apartments. The design responds to the characteristic bays of the estate that it forms a continuation of, and uses these bays to eliminate overlooking between the proposal and its neighbours by directing views diagonally across the site.

The detailing of our proposal has been developed from an investigation into the laying patterns for hung fibre cement tiles, with the aim of breaking up the mass of the building. The tapering corners and diminishing tiling creates a forced perspective that aims to make the building appear further away than it actually is. This careful detailing elevates an affordable material to a high quality finish, while also making a cohesive whole of building form.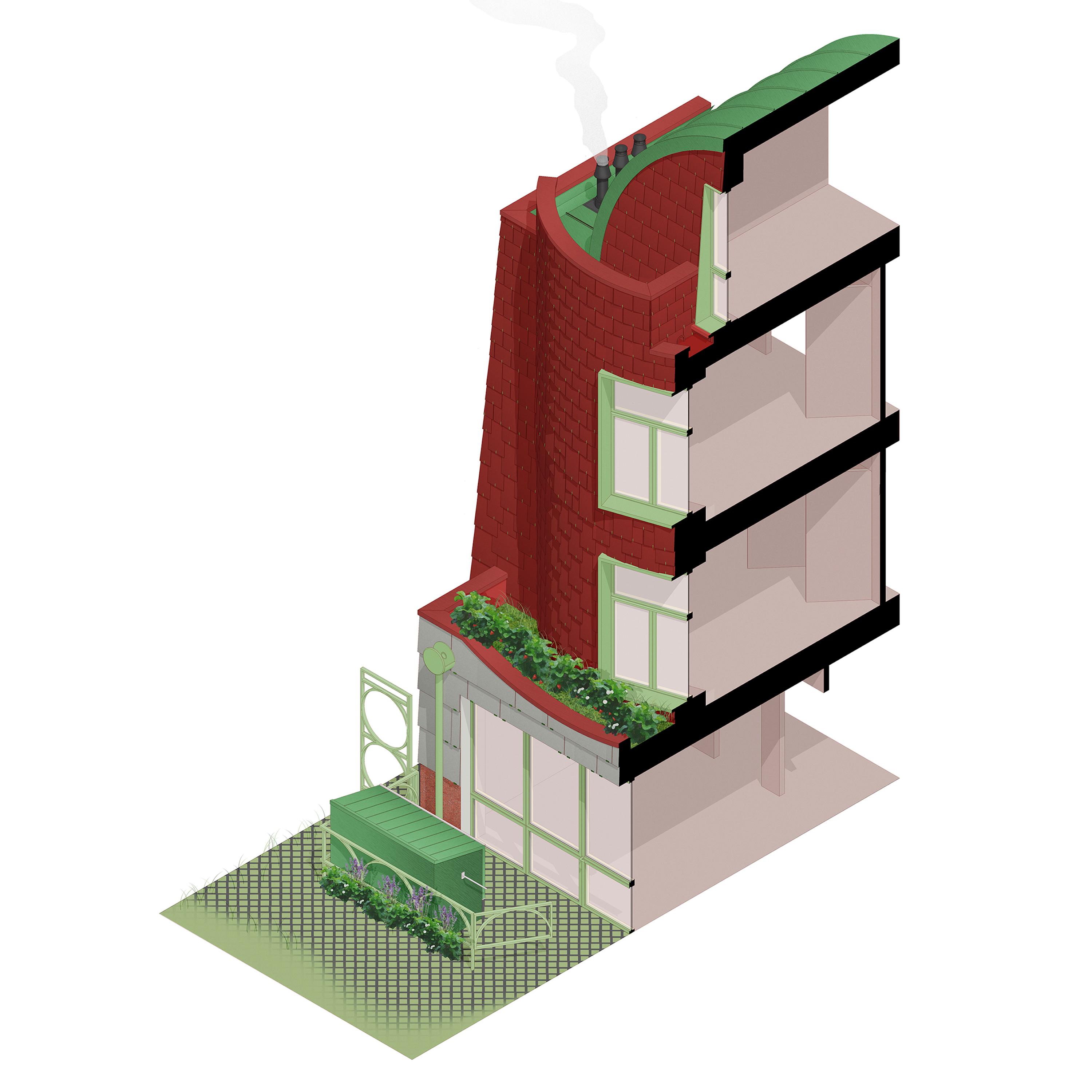 'I first reached out to Office S&M when I had a micro site in Thornton Heath, the previous architect could only envisage 5 units but I felt there was room for more and the end result was Office S&M delivering consent for 8 units on the site. Since then Office S&M have become my go to architects and have managed to get me other consents on equally constrained sites.'

Client
All of the proposed units are dual aspect, and have generous private amenity, as well as a communal garden and play area at the front of the building. The proposal contains two three bedroom units on the ground floor with generous front and back gardens, and direct access from the road, with three one beds and a two bed on the first and second floors, and finally two studio units, but with separate kitchen and dining rooms, occupy the third floor. The barrel-vaulted roof achieves the most internal headroom with the least impact on neighbours, and the design makes use of the stepped section of the site - which was a former gravel pit - in order to maximise the size of the ground floor units.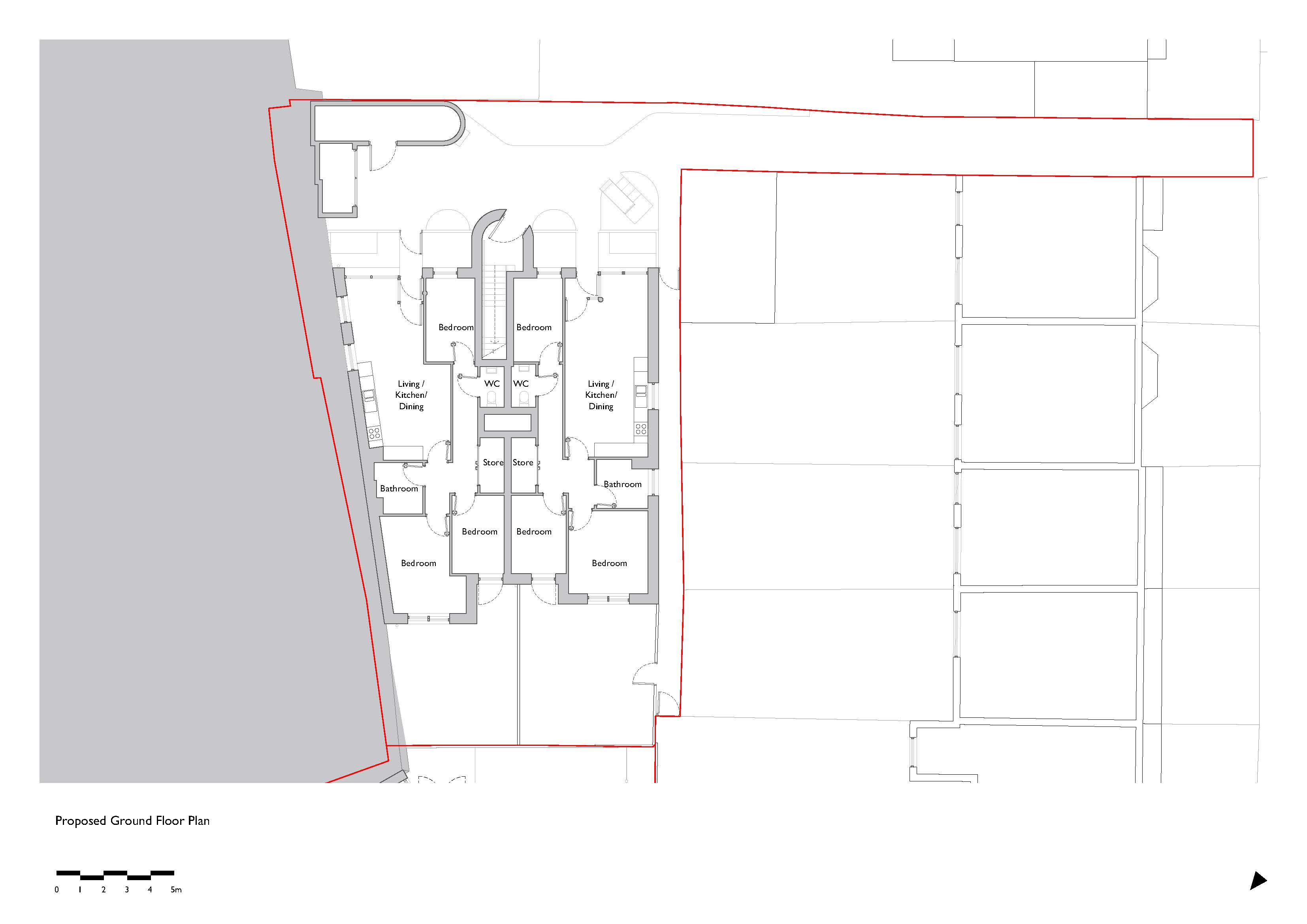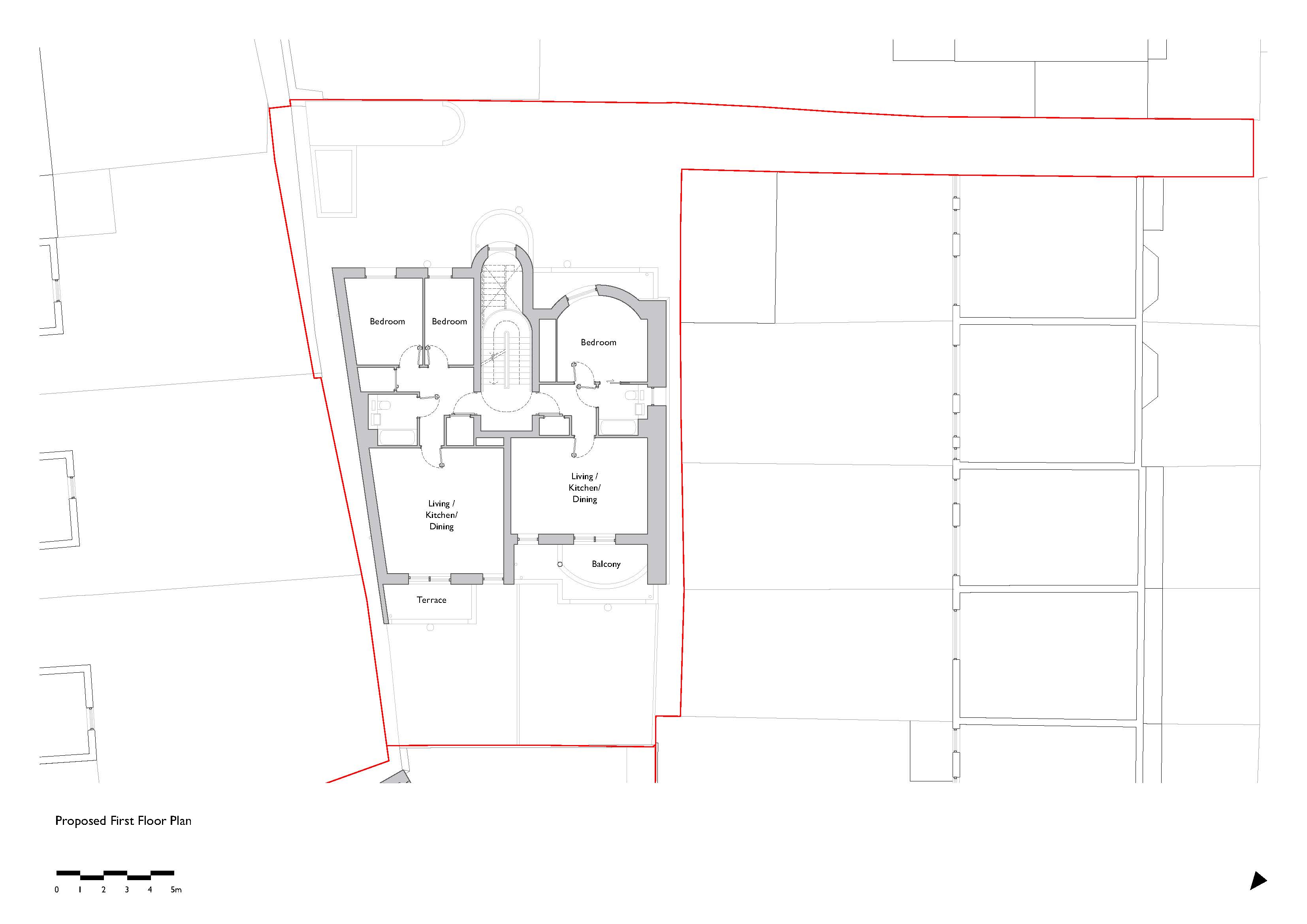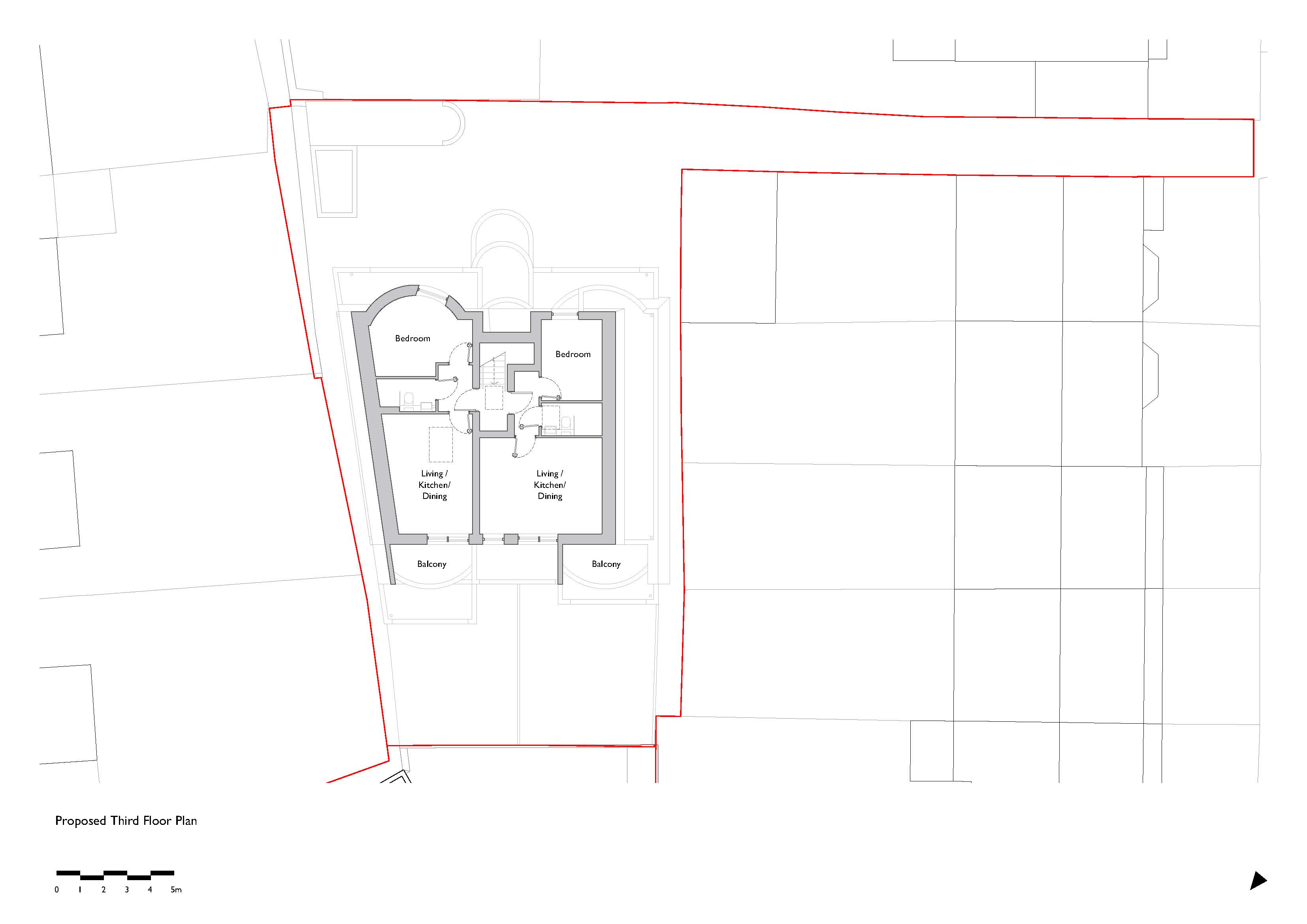 Detail
Location: Croydon
Project: 8 new build apartments
Client: Omo Ayoade
Planning Granted: 2021
Team
Landscape : Maude Pinet
Daylight/Sunlight :

T16 Design


Transport :

Paul Mew Associates


Flood Risk and SUDS : Cole Easdon
Visuals:
SLAB